Julian Bakery Almond Fudge Paleo Protein Bar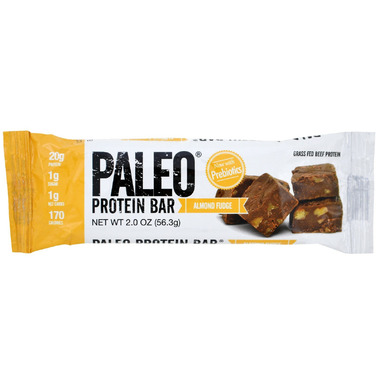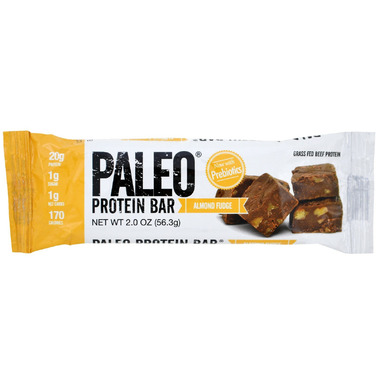 Julian Bakery Almond Fudge Paleo Protein Bar
Julian Bakery Almond Fudge Paleo Protein Bar is 100% Paleo, Gluten-free, (Egg Free), GMO-free, Grain-free, High-fiber, Dairy-free, Whey-free, No Sugar Alcohols, and High-protein. All Julian Bakery bars are 160 Calories+ with 20g of Protein. This delicious rich flavor has grass-fed beef protein which is ideal for those that are allergic to eggs or just looking for an ideal protein source for putting on lean muscle. This bar is specially formulated as a meal replacement or post workout snack.
This bar curbs appetite for up to 4 hrs by delivering 20g Protein, 170 Calories, Health Fats (From Organic Coconut Oil), Organic Prebiotic Fiber (From Tapioca) that improves digestion and curbs appetite, with no added (naturally occurring sugar 1g!) This bar is rich in flavor and is soft and chewy!
Ingredients:
Hydro Beef™ Protein (Grass-Fed), Organic Prebiotic Fiber (From Tapioca), Blanched Almonds (Ground), Organic Coconut Oil, Vanilla Extract, Chocolate Extract, Organic Stevia Leaf Extract, Sunflower Lecithin.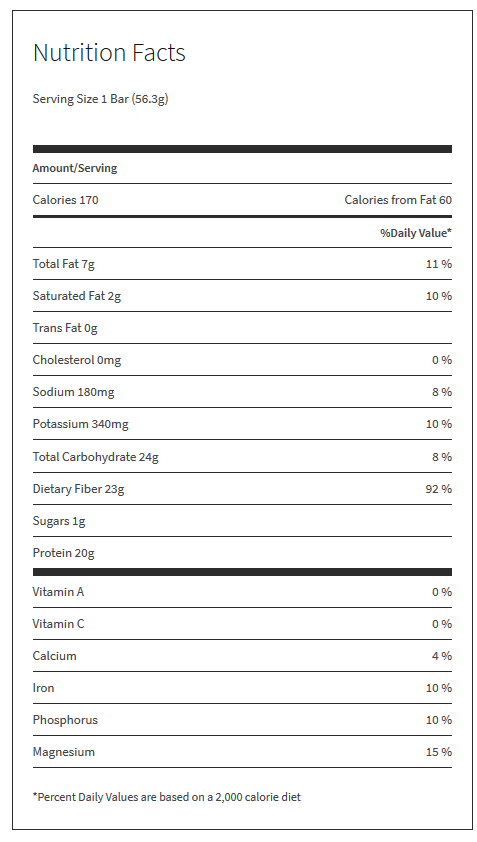 Contains:
Tree Nuts.