JusTea Purple Pyramid Tea Bags Purple Rain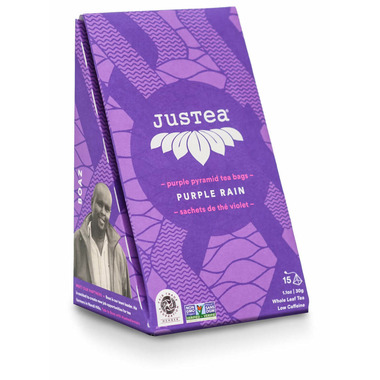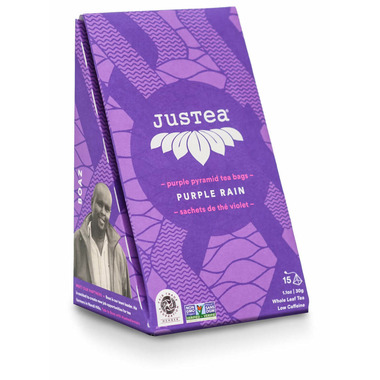 JusTea Purple Pyramid Tea Bags Purple Rain
Purple Rain: A cup of Purple Rain will make your taste buds sing. Enjoy this bright tropical infusion of juicy passion fruit, sweet lemongrass, crisp apple, and a hint of hibiscus. Tasting Notes: Bright & Lively. Tropical Fruit & Hibiscus
Features:
Did you know that all tea comes from the jade green leaves of the tea tree, except for purple tea? This unique variety yields beautiful, vibrant purple leaves!
Grown organically, these tea leaves are naturally purple because they contain anthocyanins, the same super antioxidants found in other purple plants like blueberries and pomegranates
Similar to green tea, Purple Tea is very healthy, with little caffeine and an exquisite taste
Your JusTea purchase directly employs Kenyan tea farmers
Caffeine: Low
Steeping Instructions: 1 tea bag – 190°F – 3 mins Makes 15 cups. Re-steep this whole leaf tea for 30 cups.
100% Natural Ingredients: Organic Lemongrass, Kenyan Purple Tea, Hibiscus, Apple Pieces, Rosehips, Natural Passion Fruit Flavour.