Kapow Now! Chocolate Glop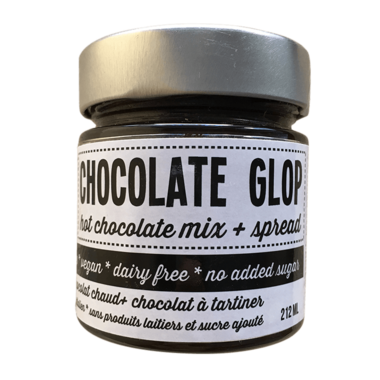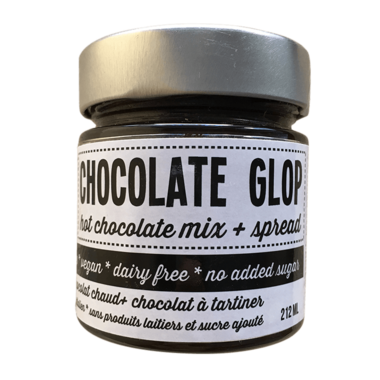 Kapow Now! Chocolate Glop
Chocolate Glop is a decadent chocolate spread and hot chocolate mix that's actually good for you. Yes, that's right! Spread it on your favourite bread or mix it with hot water or milk for a rich, creamy treat.
Eat it straight out of the jar, mix it, melt it, spread it on anything. However you devour it, you'll love this delectable treat.

What makes Chocolate Glop so good?
Dates: rich in dietary fiber and potassium.
Cocoa: high in anti-oxidants.
Hemp hearts: high in protein and energy dense.
Vegan, Gluten Free, Nut Free, Dairy Free, Natural, Non-GMO
Ingredients:
Dates, Coconut Oil, Hemp Hearts, Cocoa, Vanilla, Sea Salt.