Dark Chocolate Peanut Butter
40g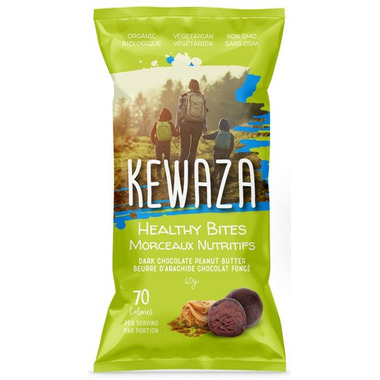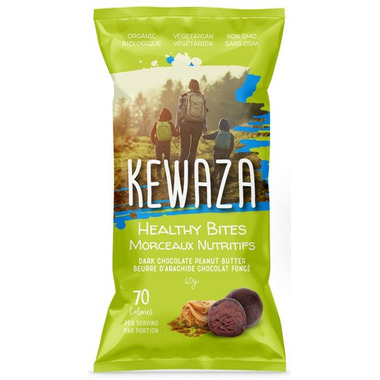 Kewaza Healthy Bites
Dark Chocolate Peanut Butter
40g
Kewaza Healthy Bites are a delicious way to enjoy clean organic energy from amazing superfoods like gojis, coconut oil and coco nibs. They are organic, under 200 calories, and contain fibre. They have no: dairy, gluten, soy, preservatives, GMOs, refined sugars or sugar alcohols. The dark chocolate flavours are also raw!
Benefits:
Organic
Non GMO
Soy Free
Dairy Free
Gluten Free
Preservative Free
No refined sugars or sugar alcohols
Ingredients:
Peanut butter (peanuts), honey, cocoa powder, goji berries, almonds, peanuts, hemp protein powder (hemp protein, cocoa powder, dark chocolate, stevia extract), cocoa nibs, coconut oil, flax seed, vanilla extract, maca powder.

Contains peanuts.