Kicking Horse Coffee Grizzly Claw Whole Beans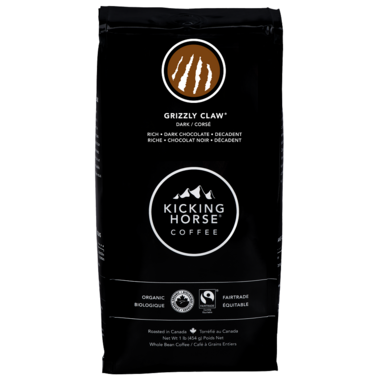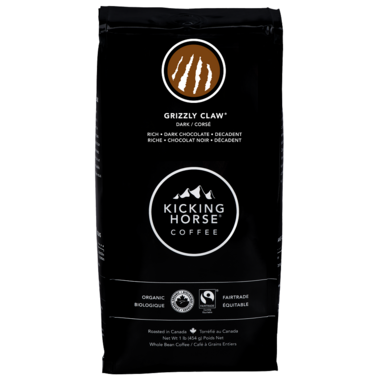 Kicking Horse Coffee Grizzly Claw Whole Beans
Grizzly Claw. Rich, Dark Chocolate, Decadent.

From the heart of the mountains, a strong spirit roars. This is the most magical hand mother nature can deal & it's headed for a mug near you. Beans are sourced from Central & South America & are certified organic, vegan & kosher.
Aroma: Condensed sugar cane & cocoa powder.

Tasting Notes: Rich, dark chocolate, cacao nibs, brown sugar & roasted hazelnut.
Note: It is important to store your coffee properly to keep it fresh. Keep at room temperature, sealed in an air-tight container. Avoid plastic containers as your coffee's flavor may be compromised. Once opened, expect to use your coffee beans within a 1 week to 2 week period.