La Tourangelle 100% Virgin Coconut Oil
Organic, Virgin and Unrefined
414 ml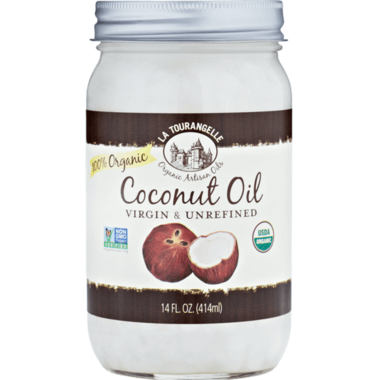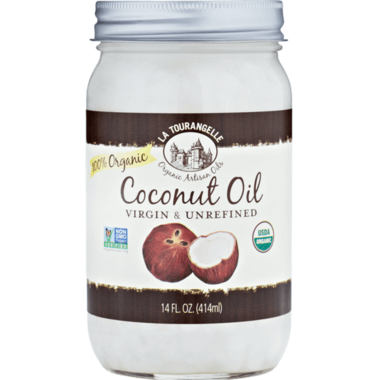 La Tourangelle 100% Virgin Coconut Oil
Organic, Virgin and Unrefined
414 ml
- We're sorry, this product is no longer available!
- Shop for other products in: Coconut Oil

La Tourangelle 100% Organic Virgin Coconut Oil is unrefined and fresh and delicious. It is made from organic coconuts which are expeller-pressed within 4 days of being harvested by hand. It is truly a unique ingredient which has pure fresh coconut taste, beautiful texture and outstanding coconut scent. Great for DIY bodycare. Cook, bake, fry or moisturize your skin and hair; La Tourangelle Extra Virgin Coconut oil can do it all!

Health Benefits: La Tourangelle Organic Virgin Coconut Oil is a fine hexane-free oil, contains MCT's (medium chain triglycerids), lauric acid & no transfat. Use it as a primary cooking & body care oil and benefit from its nutrients and antioxidants.

Heat: Medium Heat

Taste: Bold

Ingredients: 100% PURE ORGANIC COCONUT OIL.