Laird Superfood Unsweetened Original Creamer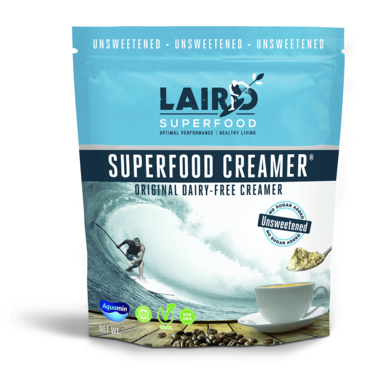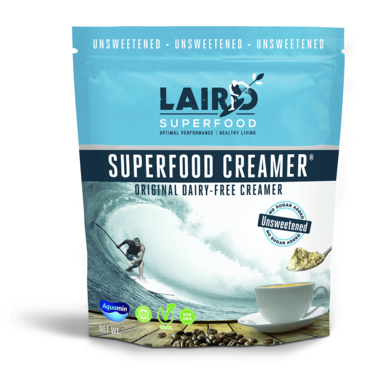 Laird Superfood Unsweetened Original Creamer
The Unsweetened version of the Laird Superfood Original Creamer is a dairy-free, vegan and gluten-free coffee and beverage enhancer. It combines a unique blend of coconut milk powder and Aquamin™ (a sea algae that contains minerals such as calcium) with energy sustaining coconut and oils.

This product is designed to support the sugar free and ketogenic diets. It has very little flavor, yet contains all of the good stuff.

Key Ingredients:

Coconut Milk Powder: Made from freshly squeezed, filtered coconut milk to deliver the exotic flavor and aroma characteristic of fresh coconuts.

Aquamin: - Derived from 100% red marine algae to deliver bio-available calcium, also contains 72 other bio-available minerals.
Organic Extra Virgin Coconut Oil: Called the "King of Oils" Coconut Oil is extracted from the kernel or meat of mature coconuts. It has a unique combination of fats including medium chain triglycerides (MCT's).

Directions: Add 2 teaspoons to your hot coffee, smoothie, tea, or cocoa. Due to no additives this product may clump. Simply massage bag to break up contents before use.
Ingredients: Coconut Milk Powder, Aquamin™ (Calcium from Marine Algae), Organic Extra Virgin Coconut Oil, Organic Red Palm Oil
Allergies: Contains: Tree Nuts (Coconut)