Lake & Oak Tea Co. Golde Tea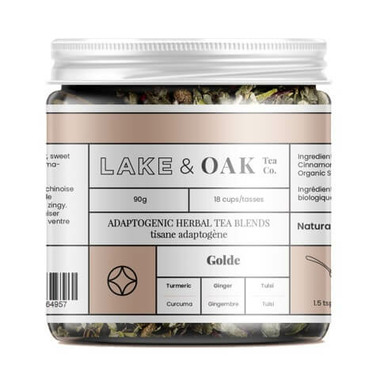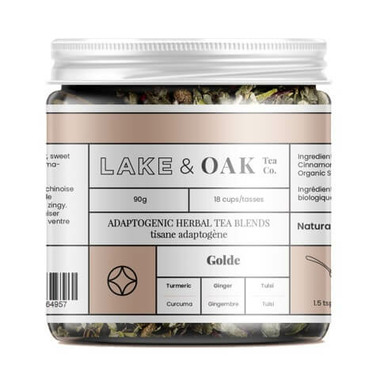 Lake & Oak Tea Co. Golde Tea
Sip & bliss out on this fiery concoction of glowing turmeric root, sweet cinnamon, and zingy ginger. Sweet tulsi is your mellow, inflammation-hacking companion, smoothing out stress and anxiety. Tasting notes: Sweet and gently spicy notes of cinnamon ginger and turmeric. Chai tea meets turmeric latte.
Features:

TURMERIC anti-inflammatory
Anti-cancer GINGER immunity + digestive support

FENNEL anti-bloat + detoxification

TULSI metabolism boosting + anti-stress
Directions: Swirl in a splash of coconut milk for a decadent turmeric latte meets chai tea experience!
Ingredients: Organic Turmeric Root, Organic Ginger Root, Organic Cinnamon, Organic Tulsi, Organic Fennel, Black Peppercorns, Organic Stevia Leaf