by Virage Sante
12 Tea Pouches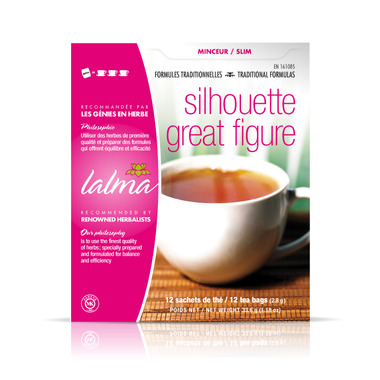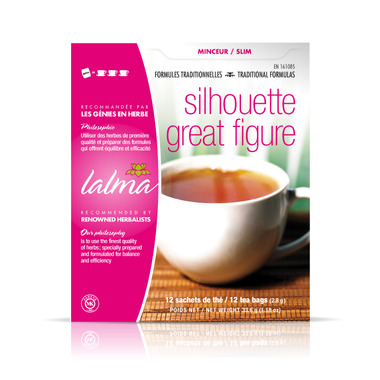 Lalma Great Figure Tea
by Virage Sante
12 Tea Pouches
Lalma Great Figure herbal tea is for individuals who want to loose weight slowly and gently.

The diuretic action of parsley combined with malva and green tea (fat burner and antioxidant) makes it a remarkable ally in any weight loss program. Also, whorled mallow has a laxative effect on the intestine.
Ingredients (per tea bag): Whorled mallow, organic green tea, organic parsley.
Directions: Seep a 2.8 g tea bag in 3 cups (750 ml) of boiled water for 1-5 minutes. Drink 1-3 cups a day. 1 tea pouch = 3 cups of tea.
Warnings and Risk Information: This beverage is not a medication. Certain plants may not be appropriate for children, pregnant women or people using a lot of medication or for people with intestinal problems. Consult your health practitioner before using.