by Virage Sante
16 Tea Bags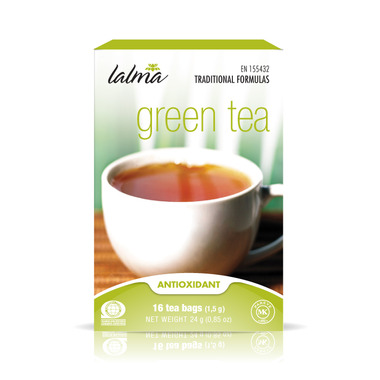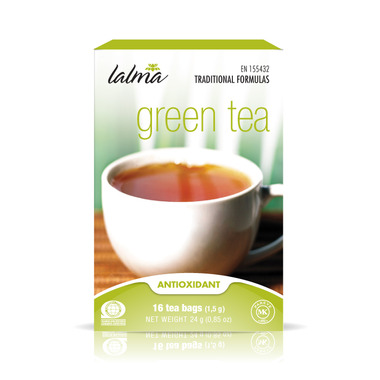 Lalma Green Tea
by Virage Sante
16 Tea Bags
Lalma Green tea blend is a wonderful daily beverage. It has rooibos that is rich in antioxidants, plus red vine, ginkgo, rose hip and vervain to protect against free radicals.
Ingredients (per tea bag): Organic green tea, organic rooibos, organic verbena, organic ginkgo, organic rose hip, organic grape, organic lemon oil.
Directions: Steep tea bag in 250 mL of boiled water for 1-3 minutes. Drink 1-3 cups a day.
Warnings and risks information: This beverage is not a medication. Certain plants may not be appropriate for children, pregnant women or people using a lot of medication. Consult your health practitioner before using.