LesserEvil Grain Free Egg White Curls Egg & Cheese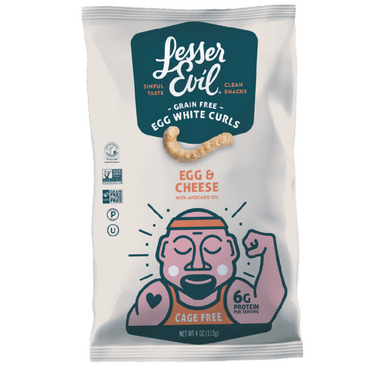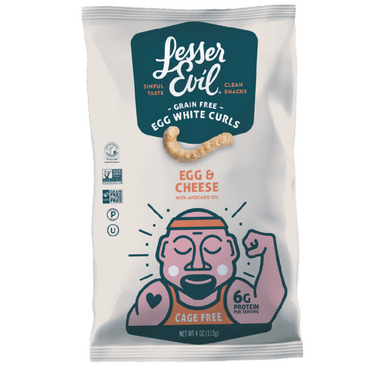 LesserEvil Grain Free Egg White Curls Egg & Cheese
These Grain Free Egg White Curls are sustainably sourced and contain 6g of protein per serving. Made with premium ingredients including certified cage free egg white powder, organic avocado oil and Himalayan pink salt.
Features:
Non-GMO
Gluten Free
American Humane Certified Cage-Free
Paleo
Kosher
Ingredients: Organic Cassava Flour, Cage-Free NON-GMO Dried Egg Whites, Organic Tapioca Native Starch, Organic Avocado Oil, Organic Tapioca Starch, Organic Tapioca Solids, Himalayan Crystal Salt, Organic Nutritional Yeast, Organic Flavor, Yeast Extract, Organic Garlic Powder, Organic Onion Powder, Lactic Acid, Organic Ground Mustard, Organic Spices.