Lily of the Desert 5x Whole Leaf Aloe Vera Juice Concentrate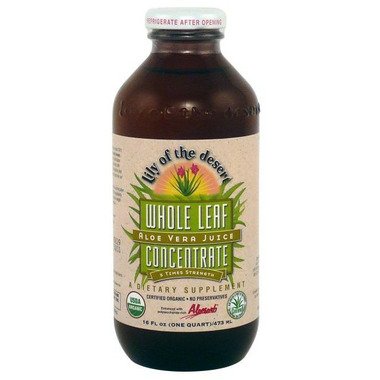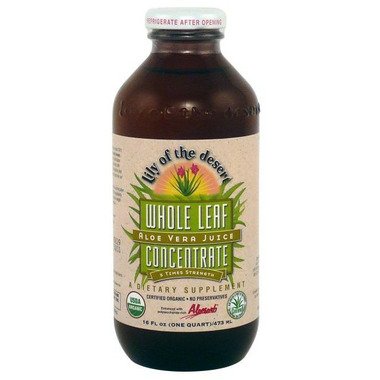 Lily of the Desert 5x Whole Leaf Aloe Vera Juice Concentrate
Whole Leaf 5X Concentrate with Aloesorb™ contains the full range of valuable aloe polysaccharides, which give consumers the array of health benefits found in all Lily of the Desert aloe vera products. When taken on a daily basis, this product will help restore and promote regularity, will assist in balancing stomach pH, will help support normal muscle and joint function, and will help support a healthy digestive system.
Lily of the Desert's 5X Whole Leaf Aloe Vera Juice Concentrate enhanced with Aloesorb™ is a USDA Certified Organic formula that provides consumers with the purity, quality, and numerous benefits of regular aloe vera juice with 5 times the strength.
Directions: Drink 1 ounce per day
Does Not Contain additional sugar, starch, or water. Contains citric acid.

Consumer Notice: This product is a natural product; therefore the color may change slightly due to seasonal variations without effecting purity, efficacy, or quality. Refrigerate immediately after opening.