Listerine Ultraclean Anti-Stain Mouthwash Cool Citrus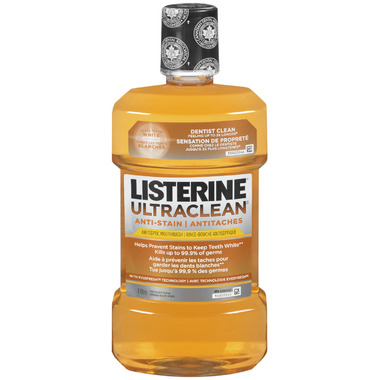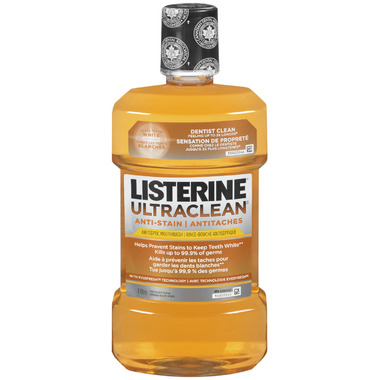 Listerine Ultraclean Anti-Stain Mouthwash Cool Citrus
If you're like us and you love that dentist-clean feeling, you'll love Listerine Ultraclean Mouthwash! Using Everfresh technology to provide a dentist-clean feeling that lasts up to 3x longer than brushing alone, Listerine Ultraclean Mouthwash provides a healthy smile, delightful breathe, and a fresh taste without ever leaving your house.
Feel refreshed and ultra-clean with your choice of
Arctic Mint
or Cool Citrus flavours.
Features:
Everfresh technology
Kills 99.9% of germs
Helps prevent stains and keeps teeth white
Always follow the label on this product! Do not swallow or ingest this product.