L'Oreal Kids Cars2 2-in-1 Shampoo
Lightening McQueen's Burst Of Berries
265 mL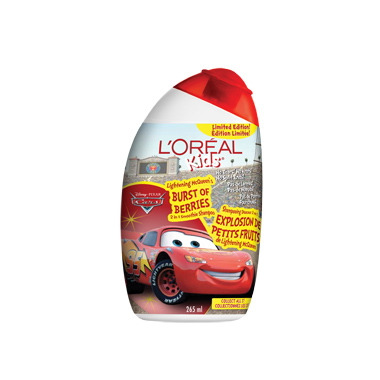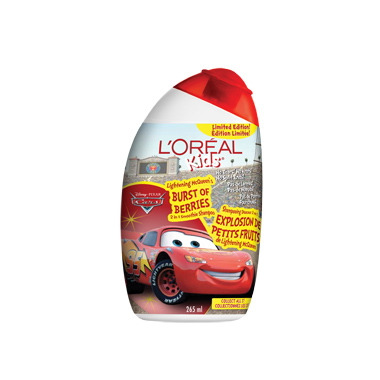 L'Oreal Kids Cars2 2-in-1 Shampoo
Lightening McQueen's Burst Of Berries
265 mL

No knots can resist the 2 in 1 formula of L'Oreal Kids. Its creamy formula helps condition dry hair and split ends, leaving hair soft and manageable.
L'Oreal Kids special Lightening McQueen's Burst Of Berries Shampoo smells great alone or with the fruity fragrances of other L'Oreal Kids Cars 2 products. Collect all 3!
Directions:
With its soft bottle, it's easy to hold and also makes it fun to shampoo! Wet hair and squeeze a small amount into your palm. Apply shampoo, lather up, and rinse clean.