L'Oreal Men Expert Arginine Resist X3 2 in 1 Shampoo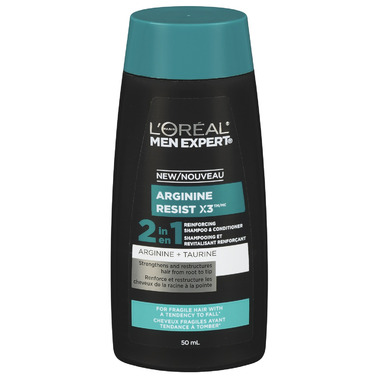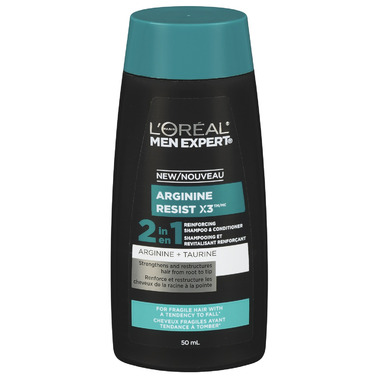 L'Oreal Men Expert Arginine Resist X3 2 in 1 Shampoo

L'Oreal Men Expert Arginine Resist X3 2 in 1 Shampoo is an energizing formula that helps stimulate microcirculation to optimize the nutritional exchanges around the root.
Contains Arginine which is an essential amino acid and ingredient for the hair fibre. It helps optimize nutrition via hydration of the root of the hair. Also fomulated with Taurine to help energize the hair from root to tip.
Triple action formula:
Nourishes the root

Strengthens hair

Restructures hair from root to tip
Result: hair is stronger and more resistant. 74% less hair fall* with first application.
*Hair fall due to breakage. Instrumental test after application of shampoo vs classical shampoo.