Lorna Vanderhaeghe ESTROsmart Plus With Vitex
with Vitex (80 mg)
120 Vegetarian Capsules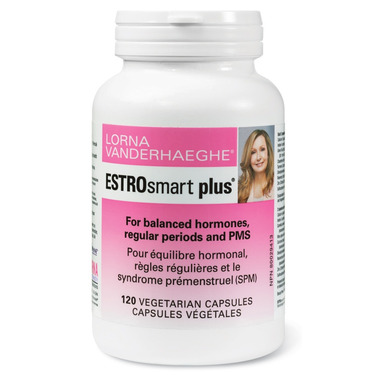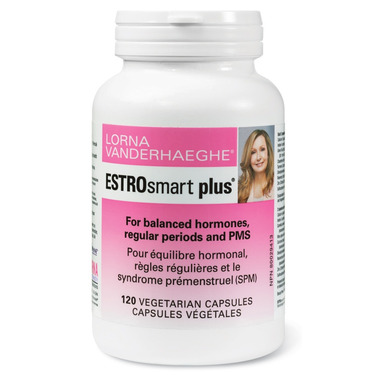 Lorna Vanderhaeghe ESTROsmart Plus With Vitex
with Vitex (80 mg)
120 Vegetarian Capsules



Lorna Vanderhaeghe ESTROsmart Plus is a women's hormone supplement that helps support a healthy estrogen balance and prevent against heavy periods, regulate ovulation and control severe PMS. ESTROsmart Plus is formulated with calcium D-glucarate, curcumin and sulforaphane to help support natural detox of toxic estrogen, prevent inflammation and provide antioxidant support. In addition, this formula has added ingredients chastetree berry and zinc which helps increase progesterone to balance hormones, regulate the ovulation and provide relief from hormonal acne.
Features:
Supports the maintenance of a healthy estrogen-to-progesterone balance
With added Vitex and Zinc
For those with PCOS and ovarian cysts
Helps control severe PMS/PMDD
Supports regular ovulation and fertility
Suggested Usage: Adults Take 2 capsules daily with food or as directed by a health care practitioner.
Each Two Capsules Contains: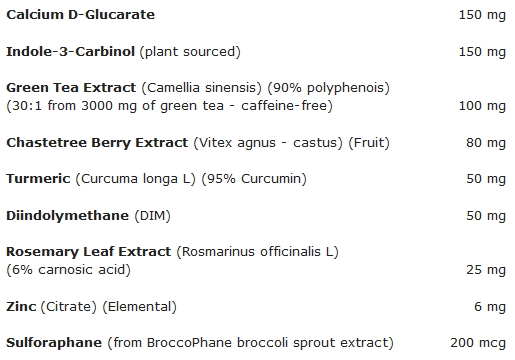 This product does not contain irradiated rice flour, artificial preservatives, colours or sweeteners, dairy, soy, GMOs, wheat or yeast. VEGAN-FRIENDLY. GLUTEN-FREE.
Warnings: Consult a health care practitioner if symptoms persist or worsen, if you are taking any medications or if you have gallstones, stomach ulcers, excess stomach acid or a liver disorder. Do not use is you are pregnant or breastfeeding. Keep out of reach of children.