Love Child Organics Pat-A-Cakes Apple Cinnamon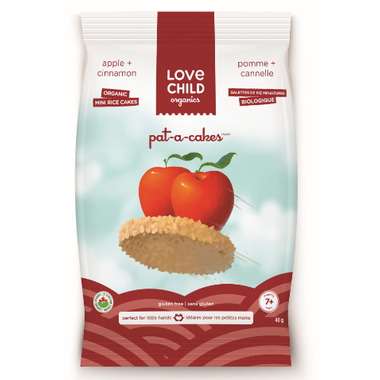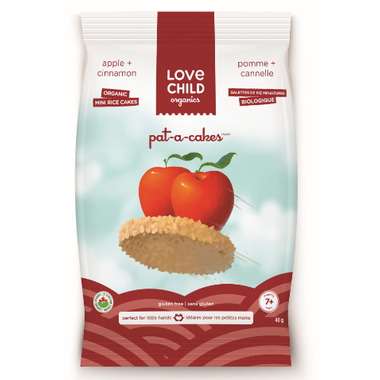 Love Child Organics Pat-A-Cakes Apple Cinnamon
Pat-A-Cake, Pat-A-Cake baker's man, bake me a rice cake as fast as you can! Our delicious mini rice cakes are made with puffed whole grain brown rice and gently flavoured with some of our favourite fruits and vegetables. They are perfect for little hands and encourage self-feeding.
Features:
Great snack for babies 7 months old and up
Apple Cinnamon flavoured
Made with 100% Organic ingredients
Gluten free

Ingredients: Organic wholegrain brown rice, organic apple juice concentrate, organic cinnamon. May contain: Milk, soy, sesame.