Lumiere de Sel Himalayan Crystal Salt Tea Light Holder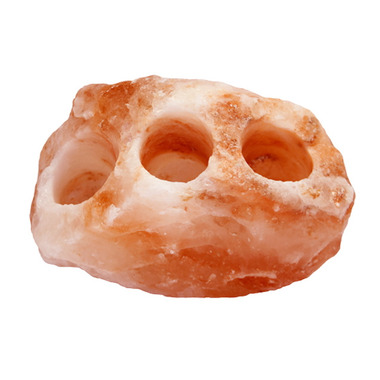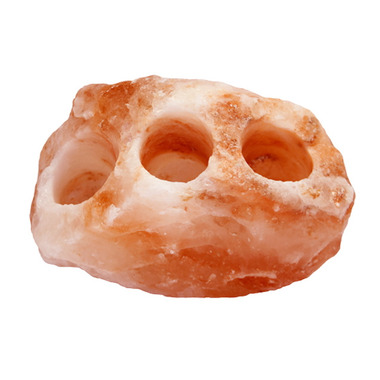 Lumiere de Sel Himalayan Crystal Salt Tea Light Holder
This Salt Crystal Tea Light Holder is handcrafted, made of salt crystal that is ethically harvested from the geological range of the Himalayan Mountains, where salt deposits were formed millions of years ago. Due to its natural formation, each holder is a uniquely beautiful combination of pink, orange and white – no two are the same!
Salt Crystal naturally produces negative ions, which help clean and purify the air. Ions are small electrically charged particles contained in the air we breathe. Other natural ion producers are trees and waterfalls. Salt Crystal lamps and candle holders are helpful for people suffering from asthma and/or upper respiratory problems by reducing the amount of airborne bacteria and dust.
Features & Benefits:
Helps clean and purify the air
Reduces electro-magnetic pollution
Known to improve mood and concentration
Helpful for asthma and upper respiratory problems
Has a soothing and calming effect
Helps alleviate feelings of depression
Reduces fatigue
Assists with natural healing processes
Ionization Effects:
2.0 – 3.5 kg: Affects area 0.5-1.5 meter in diameter
3.5 – 6.0 kg: Affects area 1.5-2.0 meter in diameter
6.0 – 9.5 kg: Affects area 2.0-2.5 meter in diameter
viki:
more than a year ago
I brought the smaller tea light holder as a gift and loved it so thought I would order the larger one. It has a beautiful glow and perfect for cheering up a room through the long months of Winter. Sits three tealights but you don't have to use all three obviously. A great purchase and excellent price as well.
Page
1