Lumiere de Sel Himalayan Natural Crystal Salt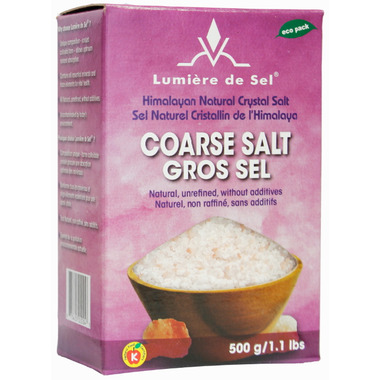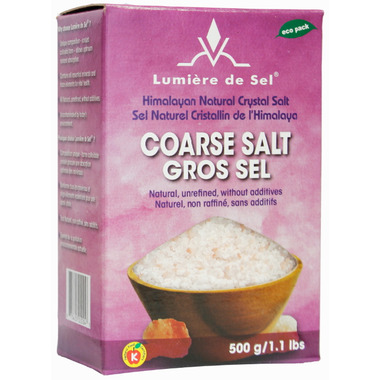 Lumiere de Sel Himalayan Natural Crystal Salt
Naturally RAW, unrefined, without additives, Kosher Certified.

This completely unrefined Himalayan Crystal Salt is suitable for being freshly ground in a salt grinder. The raw salt is preserved in its natural, wholesome state; all 84 minerals and trace elements remain unaltered, available in a unique form that can be easily absorbed and metabolized by the body. It offers a rich, naturally delicious taste.

This pink-coloured Himalayan crystal salt has an ionized colloidal structure, making the 84 minerals and trace elements contained in the salt easily absorbed by the digestive system, and thus, nourishing to the cells.