Lunapads Organic Undyed Mini Pantyliners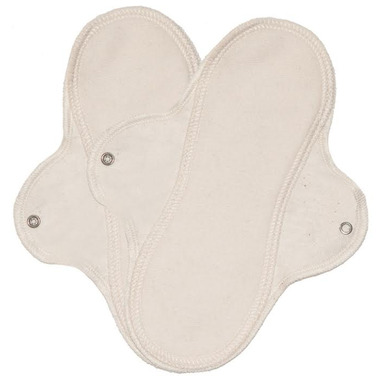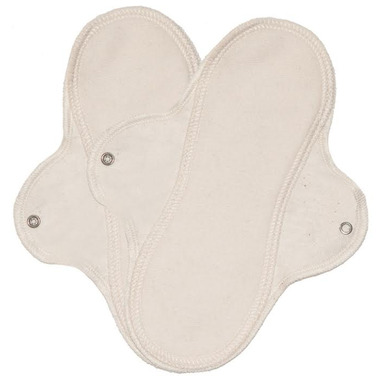 Lunapads Organic Undyed Mini Pantyliners
Lunapads Organic Undyed Mini Pantyliners are an ultra-thin, super-breathable option for very light flow, spotting, daily leaks, or as backup protection with an internal menstrual product.
Features:
Lunapads Pantyliners are a simple, all-in-one design. They are our thinnest, most breathable option, and are meant to be used on their own. Removable Inserts cannot be added to increase their absorbency
Mini Pantyliners are 8" (20 cm) long and approx 2.5" (6 cm) wide when fastened.
Suitable for very light flow, spotting, backup protection, or for everyday leaks throughout the month
Made from 2 Layer, 100% cotton flannel base topped with gusset panel made with 2 layers of soft and absorbent 100% cotton fleece. Nickel-free, Silver-plated brass single snap fastening
Lunapads will last upwards of 5 years with recommended usage and care. Many of our customers report they still own some Lunapads from 10 years ago!
Wash & Care:
Lunapads can be washed by hand or machine in any temperature with your regular detergent. Pre-soaking or rinsing in cold water prior to washing is recommended (but not always necessary) particularly if the pads are heavily saturated. Do not soak for longer than 24 hours.
How To Use
: Wrap the Pantyliner around the gusset of your underwear and close the snap to secure in place. The fleece panel should be facing up (towards your body on the inside of the panty), as this is the most absorbent part of the pantyliner. Note that incorrect placement of the Pantyliner may result in result reduced comfort or performance.