Made In Nature Organic Unsulfured Apricots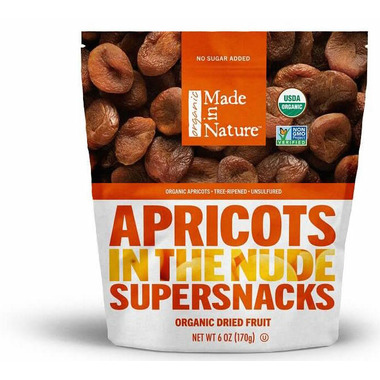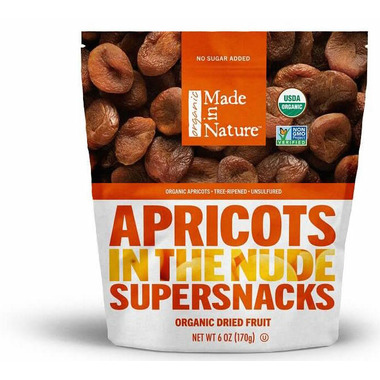 Made In Nature Organic Unsulfured Apricots
Made In Nature's Organic Tree-Ripened Apricots
are magnificent bites of melt-in-your mouth flavor. They're soft and sweet—without a drop of added sugar. Their rich molasses hue is naturally achieved because they're not treated with any sulfur or artificial color. That's 100% pure, natural goodness in every bag.
These organic apricots are grown in the Turkish countryside where they ripen and dry in the sunshine until they are juicy and rich in flavor. Organic and delicious. Just the way nature intended.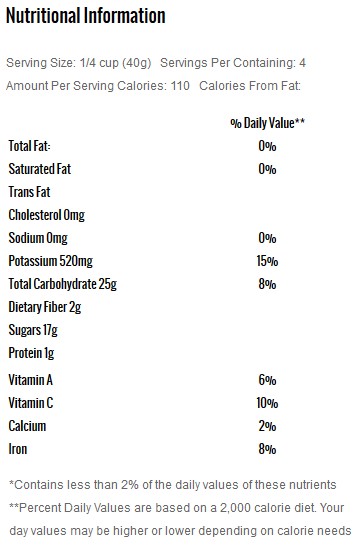 Ingredients: ORGANIC PITTED DRIED APRICOTS MAY CONTAIN SOME PITS.