Maison Berger Aroma Bouquet Relax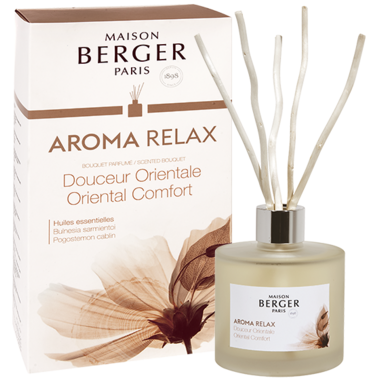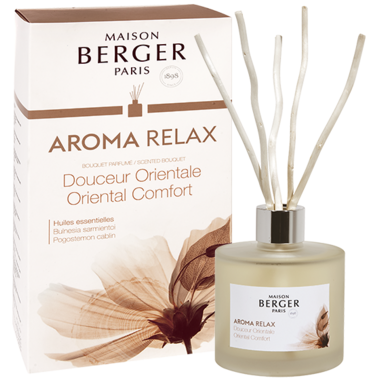 Maison Berger Aroma Bouquet Relax
This scented bouquet has a simple and elegant cylindrical shape and 6 natural willow twigs to diffuse the fragrance optimally. The frosted glass bottle is pre-filled with 180ml of Oriental Comfort, a perfume conducive to relaxation. It has a delicate aniseed and fruity floral heart on a warm tonka bean and vanilla bottom. In honour of French tradition and know-how, Masion Berger fragrances are guaranteed colourant-free and are developed in France, in Grasse, by master perfumers.
Diffusion time is approximately 8 weeks, to relax and unwind. Contains essential oils of patchouli, guaiac and geranium to accentuate the balancing effect, reduce nervous tension and stress, facilitate meditation and reduce feelings of melancholy.
Expert tip:
Use this home fragrance with your twig bouquet and turn the twigs regularly to reactivate diffusion and enhance your relaxation.
Ingredients: isopropyl alcohol 75%, essential oils