Martin & Pleasance HCR Bladder Relief Spray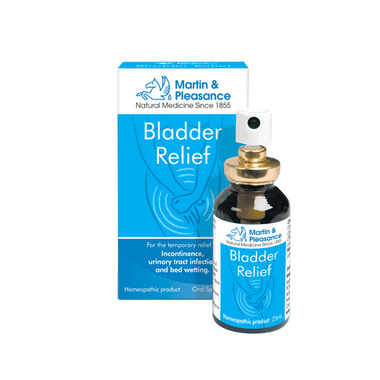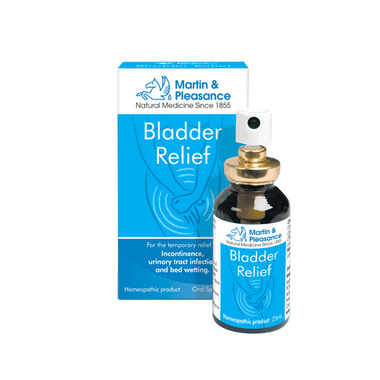 Martin & Pleasance HCR Bladder Relief Spray
Martin & Pleasance's range of 9 oral sprays combine traditionally prepared homeopathic remedies with Schuessler Tissue Salts, specially prepared micro doses of minerals. Homeopathic formulations stimulate the body's own ability to assist in restoring natural equilibrium and health. Martin & Pleasance proudly prepare our natural remedies using traditional methods in our own laboratory.
For temporary relief of:
Incontinence
Urinary Tract Infection
Bed Wetting
Bladder Relief is a homeopathic formulation combined with Schuessler Tissue Salts traditionally used for the relief of the symptoms associated with incontinence, urinary tract infections and bed wetting.
Directions:
max 8 dose daily

Ingredients:
Cantharis 12C, Kalium phosphoricum 6X, Causticum 12C, Petroselinum 12C, Sepia officinalis 6C, Equisetum arvense 12C, Ferrum phosphoricum 6X