Mate Factor Yerba Mate Organic Brazilian Green Tea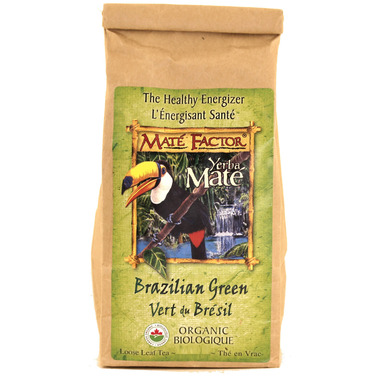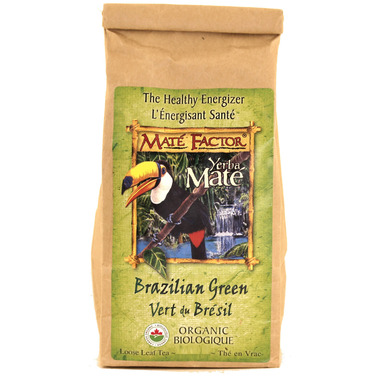 Mate Factor Yerba Mate Organic Brazilian Green Tea
Traditionally steeped in a cup hollowed out of a gourd, yerba mate is sipped through a "filter straw" called a bombilla. In South America, this tea is regarded as a healthy beverage for young and old, and is more popular than coffee or tea.

Preparation: Allow one tablespoon of loose mate for each cup of tea. If steeping, strain after 4-5 minutes. French press, automatic drip or espresso machines, tea balls, etc. can also be used to brew loose mate.

Ingredients: fresh green yerba mate*. *Certified Organic.



Flora:
more than a year ago
Good tasting mate and it definitely gave me the morning buzz I was looking for. The particles are a bit smaller than I am used to, so if you drink it in a traditional way it's not easy to keep that bit of dry mate floating on the top no matter how carefully you pour the water into it. However, I was pleasantly surprised that the particles did not come up into my bombilla (straw). I will purchase this product again.
Page
1