Maybelline Facestudio Master Contour Kit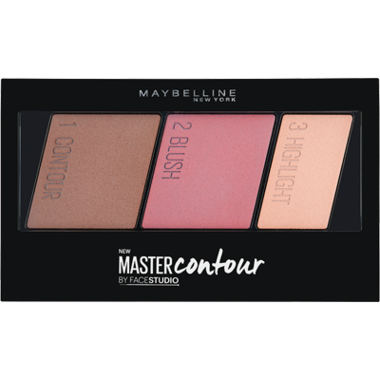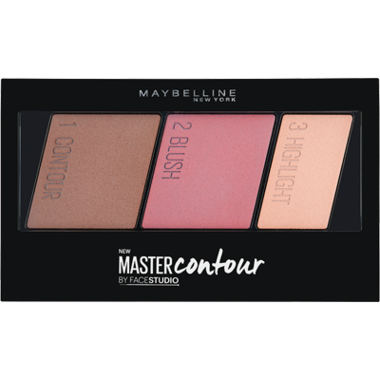 Maybelline Facestudio Master Contour Kit
Maybelline Facestudio Master Contour Kit is the ultimate on the go all-in-one palette, with contouring brush included. Define and highlight in a New York minute with this effortless 3-step face contouring kit.

This easy-to-use 3-step face contouring kit features a bronzer, blush and highlighter.

Dani:
about a year ago
I really wish I could give this "all-in-one" palette 0 stars. I was hopeful when I saw it that it would be a convenient way to blush and highlight and do a little contouring (I'm not one to contour very much but I had hoped this would help me get a little more into it), but this is an awful palette. All three pans are a shimmer colour. That would be expected of a highlighter, maybe even a blush, but a shimmer contour? Contours are meant to create a shadow for dimension. How can that even look remotely natural when your face is now shimmer from underneath the eyebrow right down to your neck? Also, that much shimmer is very aging for those of us that aren't in our 20s anymore. There is nothing more beautiful than a matte, beautiful, natural looking blush, but you won't find that here. You won't find anything natural about this palette. I really suggest you skip this palette and buy the items separately to your particular liking.
Page
1