Medela SoftShells for Flat or Inverted Nipples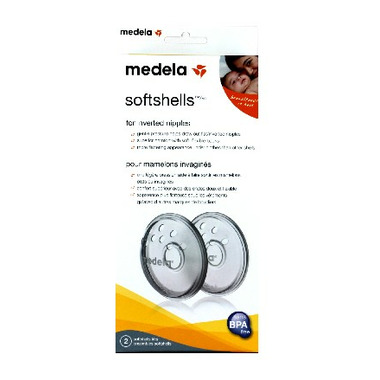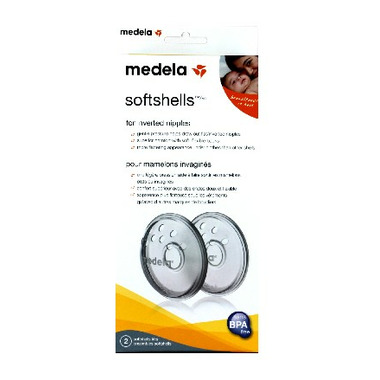 Medela SoftShells for Flat or Inverted Nipples
Medela SoftShells for flat/inverted nipples gently prepares your nipples for breastfeeding. Gentle pressure presses the nipple outwards so that your baby can latch-on better. The soft, flexible silicone membrane offers a snug and comfortable fit so that breastfeeding problems belong to the past.


Medela SoftShells for Flat or Inverted Nipples Features:

Designed specifically to help with flat/inverted nipples
Soft, flexible backs for superior comfort
Natural appearance under clothes
Package includes 2 pair of SoftShells, 4 foam inserts and instructions
BPA free

Ellen:
about a year ago
Began using them before I had my baby, which I would highly recommend if you have inverted nipples and want to breastfeed. Yes they are bulky and do show under your clothes, but that is why I suggest using them for short periods of time while you are at home rather than wearing them when you are out. If you follow the instructions, they do actually work very well. If you wear them as I did BEFORE you have your baby, they will absolutely help to get you ready to nurse your little one. No need to use them once your baby is born, as your nipples will already be 'trained' to stay out and your baby will help keep them that way as long as you are breastfeeding, and even afterwards too. A great product that helped me prepare to nurse more than I can say.
Carrie:
more than a year ago
I bought these because I was having latch issues due to my flat nipples. They are very awkward to use because they are big and you can easily see them in your bra. I am already a 38F so they made me look HUGE. Also when I fed my daughter on one side the other side filled up completely and leaked all over. I've never used them again, waste of money.
Page
1