Medela Supplemental Nursing System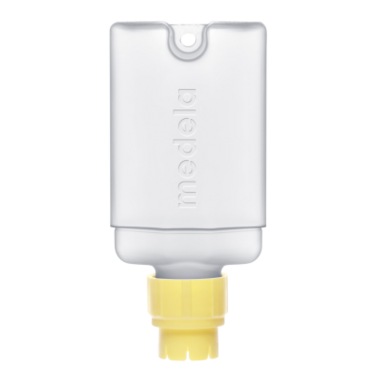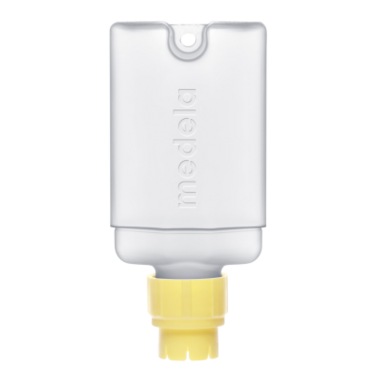 Medela Supplemental Nursing System
The Supplemental Nursing System (SNS) is a feeding tube device to provide babies long-term supplemental feedings at the breast. When a baby is at breast over a period of days or weeks, a hormonal mechanism is triggered that causes milk to be produced.
The SNS can also be used for:
Inducing lactation
Keeping special-needs babies at the breast
Premature babies
Weak, ineffective or lazy nursers
Failure-to-thrive babies
Impaired babies
Low-milk supply mothers
Relactating mothers
A teaching tool to "fingerfeed" babies who have had difficulty latching onto the breast

Features:
Made without BPA - All parts that come into contact with breastmilk are not made with BPA
Ideal for long-term supplemental feedings at the breast
Provides assistance to mothers and babies facing special long-term challenges
Adjustable flow-rate system - Allows mothers to control the flow of liquid to the infant
Color-coded valves with attached tubing
Helps mothers to manage different feed rates
Adjustable neck strap makes for a more convenient feeding experience for moms
Sterile packaging

Includes:
1 - 150mL SNS container
1 - Cover
1 - Neck cord
1 - Valve holder
1 - Attachment ring
1 - Tape
3 sizes of tubing with attached valves
Instructions
Samantha:
a few months ago
I found this product really helpful. It helps us regularly on our feeding journey. It is a more sustainable option to the infant NG tubes for that were given to us by the Midwives and lactation consultant. I find having two tubes on the cap a bit cumbersome. Babies only feed on one breast at a time and i find the second tube just gets in the way; I end up wrapping it around the cap and securing it to get the second tube out of the way.
Sarah:
about a year ago
This supplementer was the only thing that saved our breastfeeding relationship while I wasn't making enough milk and my baby was learning how to latch and suck properly. We still use it occasionally when baby is frustrated with slow flow at night. The tubes are a bit hard to clean and slightly too long so that baby gets his hands caught in them when he's squirming. Luckily it comes with three sets of tubes in different sizes because he already destroyed one!
Page
1