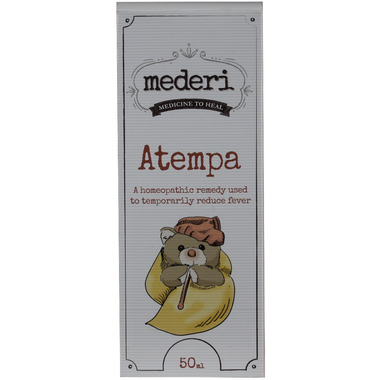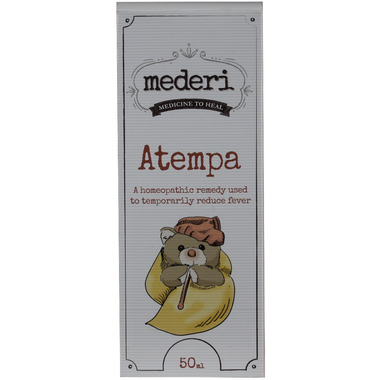 Mederi Atempa is a homeopathic remedy used to temporarily reduce fever.

Baby's first fever isn't one of the milestones you want to be celebrating. Atempa provides safe and fast acting relief of fevers, letting you focus on the firsts worth remembering.

Medicinal Ingredients
Aconitum napellus 12C
Ferrum phosphoricum 9C
Gelsemium sempervirens 6C
Kali muriaticum 12C
Kali phosphoricum 15C
Sambucus nigra 4X

Directions of use
Infants 3-12 months, children and adults
Take one dose (5 drops) every hour until symptoms subside to a maximum of 12 doses per day.