MegaFood Daily Energy Nutrient Booster




MegaFood Daily Energy Nutrient Booster is made with a blend of beets, green tea, ginseng root and B12.
Features:
Promotes sustained energy throughout the day
Supports balanced blood sugar levels and a healthy metabolism
Fuels physical activity, mental clarity, and focus - without any stimulants
Supports the body's resilience and a healthy stress response
Suggested Use: Add 1 level scoop (1.75g) to 6-8 ounces of your favorite smoothie, shake or juice, blend well and enjoy.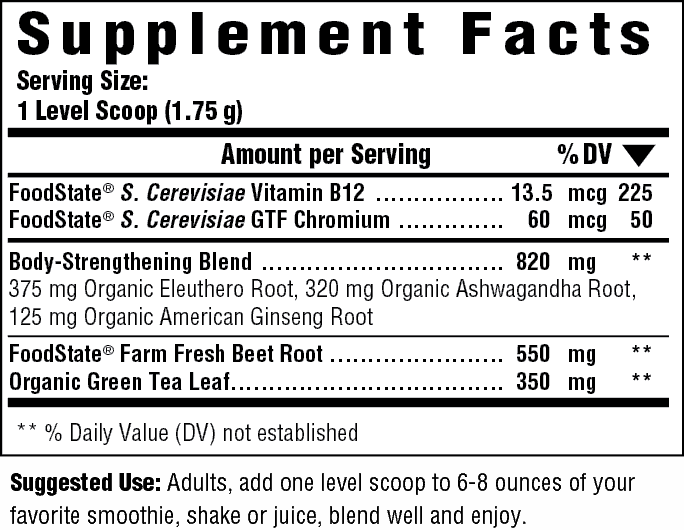 FoodState Nutrients™ are made with fresh and local foods. Crafted with MegaFood's Slo-Food Process™, they deliver the most authentic nourishment available, which MegaFoods believes the body recognizes as 100% whole food.


Natural, Non-GMO, Gluten Free, Sugar Free, Peanut Free Facility, Tree Nut Free Facility, Kosher, Vegetarian, Dairy Free