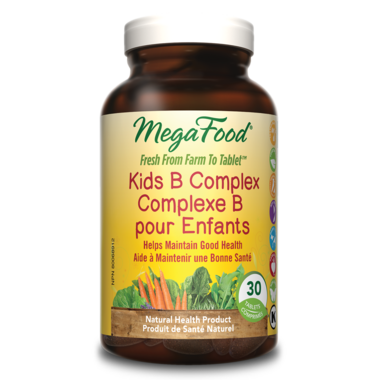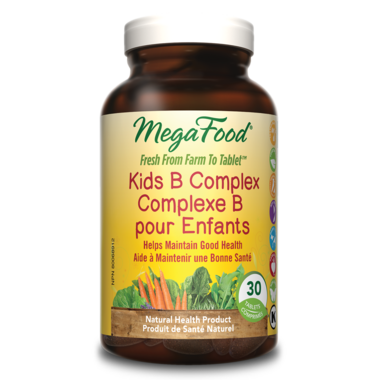 MegaFood Kid's B Complex helps to nourish, calm and focus, while maintaining overall good health.
Features:
Balanced ratio of B vitamins, zinc, chromium, and L-Theanine to support good health
Helps the body convert food to energy
Supports healthy growth and development
Helps in tissue and red blood cell formation
Includes soothing lemon balm
Easy to swallow and digest mini tablet

Natural, Soy Free, Dairy Free, Non-GMO, Gluten Free, Peanut Free Facility, Tree Nut Free Facility, Kosher







Sandra:
a couple of weeks ago
Amazing product!!! My 6yrs old girl has been struggling with anxiety for a long time, I have tried different products but non of them work as fabulous as this. Also her appetite has increase. The reason why I rate 4 stars is because of the price and because it has to be swallowed. I just have order more, great deal when it's on sale. Thanks well.ca!!
Page
1