MegaFood Kids Daily B Centered Nutrient Booster Powder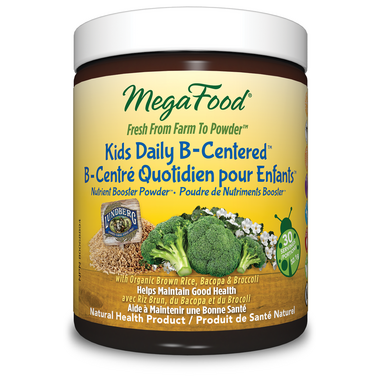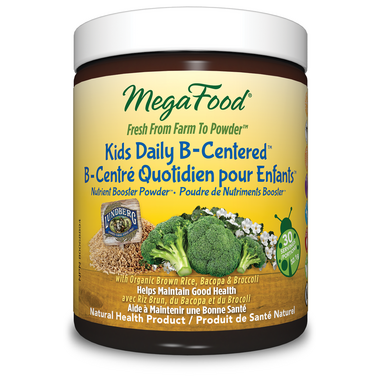 MegaFood Kids Daily B Centered Nutrient Booster Powder
MegaFood Kids Daily B Centered Nutrient Booster Powder is a multivitamin and herbal formula designed to support mental focus, and a sense of calm. It helps to maintain good health with Organic Brown Rice, Broccoli and Bacopa.
Features:
Balanced complex of 8 FoodState B vitamins, zinc, choline, & inositol
Aids in normal growth and development & the maintenance of good health
Lemon Balm is traditionally used in herbal medicine as a sleep aid in cases of restlessness or insomnia due to mental stress
30 servings per container

Natural, Vegan, Dairy Free, Soy Free, Non-GMO, Gluten Free, Peanut Free Facility, Tree Nut Free Facility, Kosher





Connie:
a few months ago
I use this product with my special needs son. I discontinued it over the summer because I didn't think it was working and then realized how much of a difference it actually made. We do half a scoop in the morning and half in the evening mixed with chocolate milk. I know the website encourages mixing it with smoothies but my little guy has salicylate sensitivities and can't do lots of fruit. This works well for us!
Page
1