MegaFood Vegan B-12 helps to enhance the body's natural energy stores, mental alertness and overall well-being.
Features:
Made with synergistic vitamins B6 and folate, Vegan B12 also supports the healthy formation of blood cells necessary for optimal performance
Vegan B12 is delivered in a convenient mini-tablet which means it is easy to swallow
Easy to digest even on an empty stomach
Suggested Use: 1 tablet daily. May be taken anytime throughout the day, even on an empty stomach.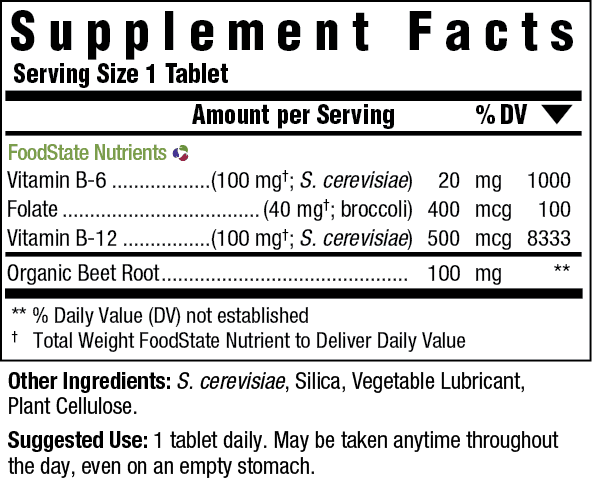 FoodState Nutrients™ are made with fresh and local foods. Crafted with MegaFood's Slo-Food Process™, they deliver the most authentic nourishment available, which MegaFoods believes the body recognizes as 100% whole food.
Natural, Non-GMO, Gluten Free, Sugar Free, Peanut Free Facility, Tree Nut Free Facility, Kosher, Vegan, Dairy Free