Metamucil Chocolate Fibre Thins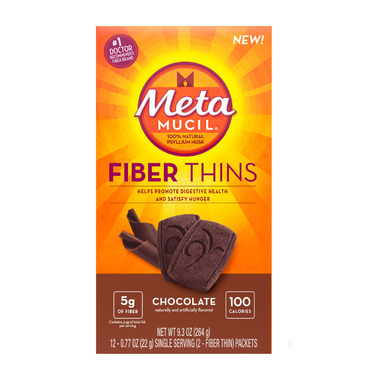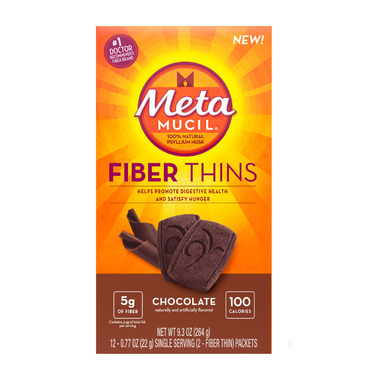 Metamucil Chocolate Fibre Thins
From Canada's #1 Doctor Recommended Fibre Brand, Metamucil Chocolate Fibre Thins.
Features:
Great-Tasting Fibre Thins
Contains 5 grams of fiber per-serving, and just 100 calories (3.5g total fat per serving)
Individually wrapped servings for on-the-go use
Serving Suggestion: Enjoy 1 serving (2 fibre thins) with at least 240 ml of liquid. Each serving provides 5 grams of fibre. Eat up to 3 servings per day.
Ingredients: Wheat Flour, Cocoa (processed with Alkali), Palm Oil, Fructose, Inulin, Oat Hull Fibre, Psyllium Husk, Brown Sugar, Sucrose, Corn Oil, Soy Lecithin, Sodium Bicarbonate, Natural and Artificial Cookie Flavours, Molasses, Sucralose