Method Bathroom Cleaner Natural Tub + Tile Spray Eucalyptus Mint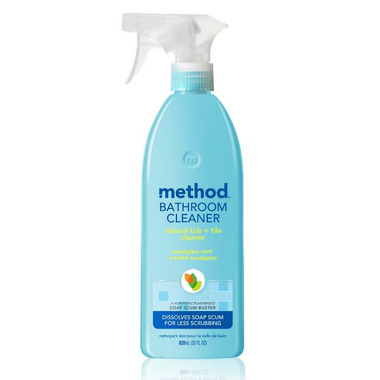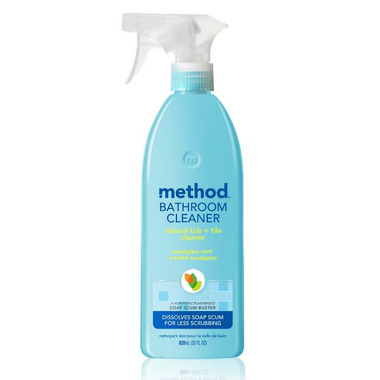 Method Bathroom Cleaner Natural Tub + Tile Spray Eucalyptus Mint


It's like TNT for soap scum.

Your bathroom: It's a naked kind of place. And no place for soap scum, hard water stains and mildew, not to mention residue from bleach and ammonia-based cleaners. Well, we mentioned it. Our biodegradable formula takes away the icky stuff, leaving nothing but a spa-like scent in its wake.

No dirty ingredients like bleach in this product, meaning no nasty residues left over in the tub and no harmful chemicals to go down the drain. responsibly produced with renewable energy plus a DfE-recognized formula make tub 'n tile spray healthy for home and planet.
Ingredients:purified water, decyl polyglucoside, citric acid, potassium hydroxide, alcohol ethoxylate, alcohol ethoxylate, methoxyisopropanol, fragrance oil blend, preservative