Namaste Foods Say Cheez Gluten-Free Macaroni & Cheez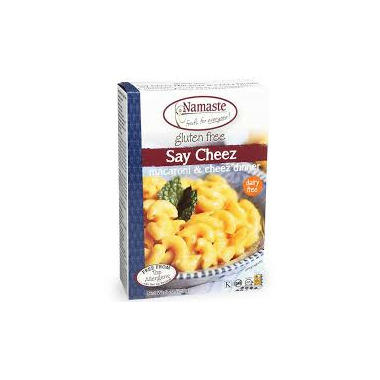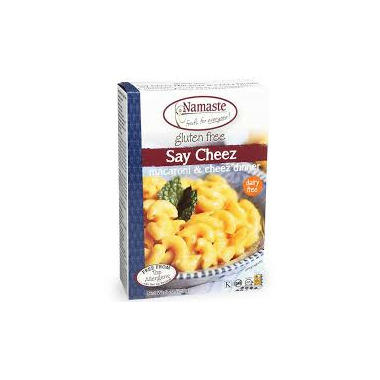 Namaste Foods Say Cheez Gluten-Free Macaroni & Cheez



This yummy non-dairy cheezy pasta dinner will give you plenty of reason to smile! New rich and creamy sauce!
This product contains no wheat, gluten, soy, dairy, casein, peanuts or tree nuts.

Ingredients:
Brown rice pasta (whole grain brown rice, rice bran, water), rice syrup solids, quinoa flour, garbanzo bean flour, salt, rice protein, simulated non-dairy cheddar cheese flavor autolyzed yeast extract, onion powder, turmeric, paprika and tocopherols.