Namaste Foods Sugar-Free Pizza Crust Mix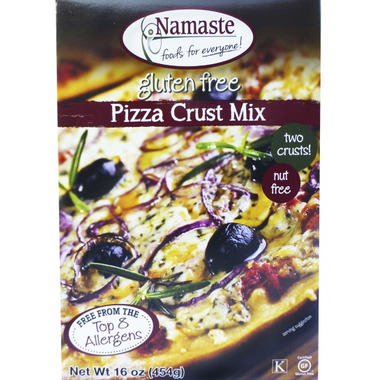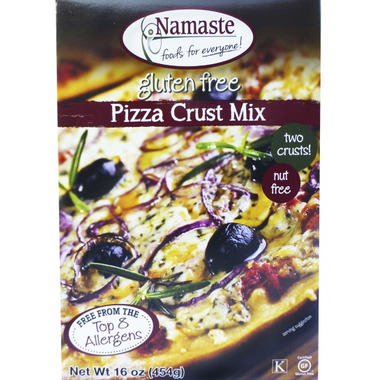 Namaste Foods Sugar-Free Pizza Crust Mix
This crust has a wonderful gourmet flavour because of this blend of nine herbs and spices. It is delicious with tomato or pesto sauce and all of your favourite toppings. (Some say it tastes so good that it doesn't even need sauce!) Or just bake and top with parmesan cheese for delicious bread sticks. You decide.
This Pizza Crust is free of yeast and sugar, too! ALSO, it makes the most delicious coating for pan-fried chicken or fish! Just dredge in some Pizza Crust mix and pan fry until done. A sprinkle of salt right out of the pan and voila! Superb!
Contains No:
Wheat
Gluten
Soy
Corn
Potato
Dairy
Casein
Peanuts
Tree nuts
Features:
Non-GMO
All natural
No preservatives
Kosher certified
Directions:
Just add oil and water.

Ingredients:
Brown rice flour, tapioca flour, arrowroot flour, xanthan gum, granulated garlic, cream of tartar, salt, baking soda, Italian seasoning, ascorbic acid.