Namaste Foods Waffle & Pancake Mix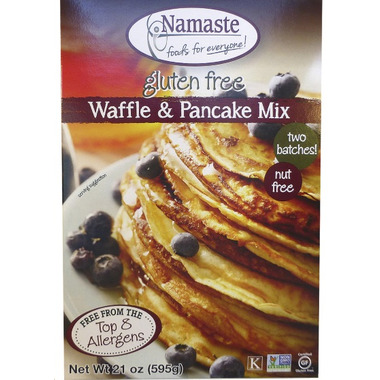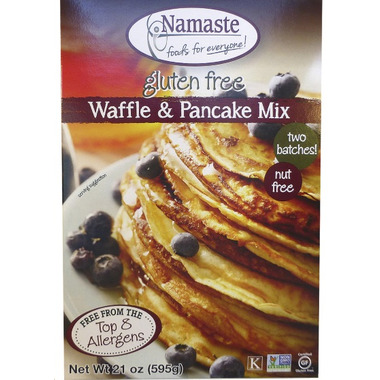 Namaste Foods Waffle & Pancake Mix
These waffles and pancakes are absolutely delicious! They win the taste test over any wheat waffle and pancake mix on the market. They are light and fluffy with a hint of pure vanilla.
Top with fresh fruit and whipped cream or real maple syrup and indulge! Namaste Waffle/Pancake mix is free of sugar, too!
Contains No:
Wheat
Gluten
Soy
Corn
Potato
Dairy
Casein
Peanuts
Tree nuts
Features:
Non-GMO
All natural
No preservatives
Kosher certified
Directions: Just add eggs, oil and water or rice milk.

Ingredients: Sweet brown rice flour, tapioca flour, arrowroot flour, rice milk powder,
cream of tartar, baking soda, salt, ground vanilla bean.