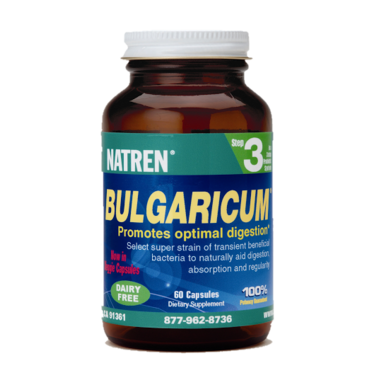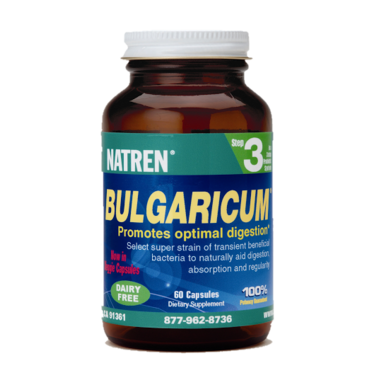 Natren's Lactobacillus bulgaricus LB-51 super strain is a transient bacteria that travels through the digestive tract with food as it is being processed by the body. Each serving of BULGARICUM (either 1/2 tsp. (1 gram) powder or one capsule) provides a minimum of 2 billion cfu of Lactobacillus bulgaricus LB-51 transient super strain.
Natren Bulgaricum powders and capsules can help relieve occasional bloating, constipation and loose stool. Don't let poor digestion restrict your diet – enjoy eating again! Bulgaricum lets you eat, drink and be happy.
Features:
Digestion of carbohydrates and proteins
Optimized digestion
A slightly acidic environment necessary for intestinal health
Growth of beneficial bacteria, L. acidophilus and B. bifidum
Digestion of dairy products by assisting with lactose metabolism
Recommended for adults and children over two years of age.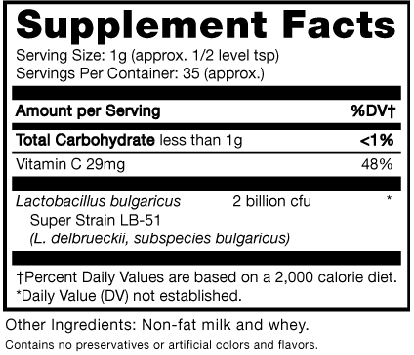 Please be advised that Well.ca follows manufacturer guidelines for storing & shipping probiotics. This product will be shipped with an ice-pack to maintain product efficacy.