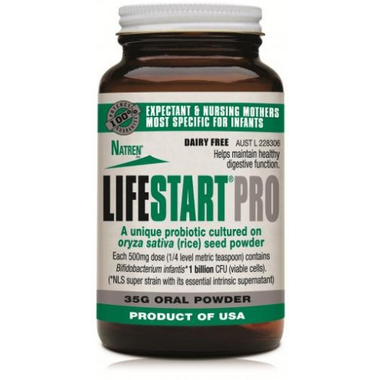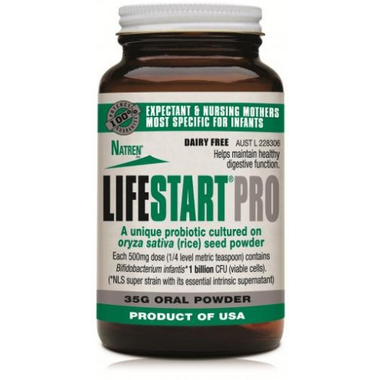 Life Start Pro contains Bifidobacterium infantis, NLS super strain. This unique, dairy free probiotic is cultured on organic brown rice concentrate and is free of additives. It is Gluten Free, Soy Free, contains no FOS, or GMOs.
Why Bifidobacterium infantis NLS? Bifidobacterium infantis is the most predominant beneficial microorganisms found in healthy breast fed infants. If born by Caesarian Section, babies do not receive this initial boost of important beneficial bacteria. Supplementing with Life Start Pro provides infants with that first line of defense for their tiny, immature GI tract, ensuring them with the best start to a long and healthy life.
Features:
Supports the gastrointestinal system
Supports a healthy digestive environment
Breast-fed babies who may also need this advantage
Formula fed babies (Mother's milk encourages beneficial bacteria growth while studies have shown that formula does not.)
Please be advised that Well.ca follows manufacturer guidelines for storing & shipping probiotics. This product will be shipped with an ice-pack to maintain product efficacy.