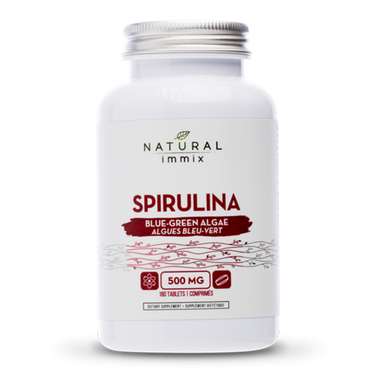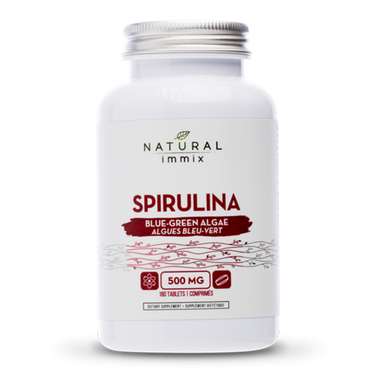 - We're sorry, this product is no longer available!
- Shop for other products in: Spirulina

Source of antioxidants and beta carotene
Spirulina is a freshwater algae that has become one of the most researched and recommended superfoods known today. Spirulina is a colloquial term used to refer to a blend of two bacteria, Arthospira Platensis and Arthospira Maxima. Sometimes these bacteria are called Spirulina Platensis and Spirulina Maxima, accordingly. The common name 'Spirulina' is derived from 'Spiral', which is in reference to its classical morphology being spiral shaped (although linear shaped Arthospira has been noted). Spirulina is also commonly called a 'blue-green' algae due to its color and its sources. Grown around the world from Mexico to Africa to Hawaii, Spirulina is renowned for its intense flavor and even more powerful nutrition profile. While you may have only seen it as an ingredient in smoothies and juice blends, Spirulina's benefits are so plentiful that if taken on a daily basis in the form of a supplement, they could help to restore and revitalize your health.
Nutritionally, Spirulina is technically a vegan source of complete protein that can be up to 70% protein by weight although some interventions use Spirulina with a 55% protein content. The amino acid composition of Spirulina is 'complete' (giving adequate amounts of all essential amino acids) but is relatively lower in cysteine, methionine, and lysine when compared to animal products.
Directions:

Take orally 6-10 tablets per day or as directed by a qualified health care practitioner.
These may be taken all at one time with a glass of water or fruit juice, or spread throughout the day with meals.
Ingredients:

Spirulina (Arthrospira platensis) 500mg
Organically Grown
Natural, Gluten Free, Sugar Free, Energy Eff, Peanut Free, Tree Nut Free, Peanut Free Product, Tree Nut Free Product, Canadian Brand