Natural Source O-Calcium 500 mg
with Vitamin D3
100 Tablets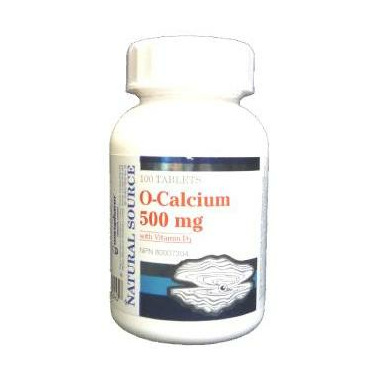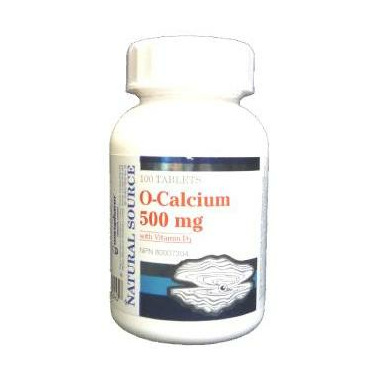 Natural Source O-Calcium 500 mg
with Vitamin D3
100 Tablets
Each tablet contains: 500 mg of elemental calcium from 1250 mg of calcium carbonate derived from Oyster Shells and 200 IU Vitamin D3.

Non-medicinal ingredients: Carnauba wax, crospovidone, hypromellose, maltodextrin, microcrystalline cellulose, mineral oil, polysorbate 80, stearic acid, titanium dioxide, triethyl citrate, vegetable magnesium stearate.

Helps in the maintenance of bones and teeth. Calcium intake, when combined with sufficient vitamin D, a healthy diet and regular exercise, may reduce the risk of developing osteoporosis. Vitamin D helps in the absorption and use of calcium and phosphorus.
Dosage: 500 mg