Nature's Bounty Flaxseed Oil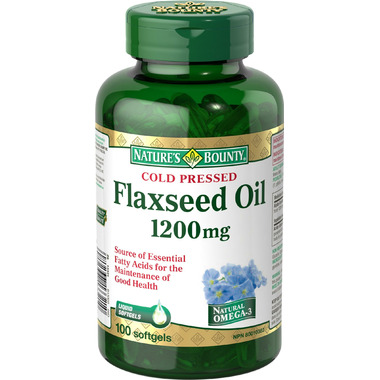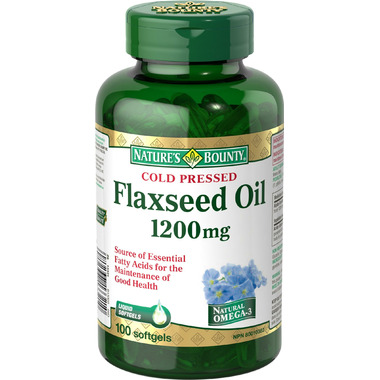 Nature's Bounty Flaxseed Oil
Flaxseed Oil is a premium source of Omega-3 and Omega-6. As a natural source of heart healthy nutrients, Flaxseed Oil helps promote overall well-being. Nature's Bounty Flaxseed Oil is created and packaged under a variety of very specific conditions to ensure product integrity.
Adult Dosage (Oral): Adults, take one (1) softgel, three times daily.

Medicinal Ingredients (Each Softgel Contains): Alpha-linolenic Acid 700 mg - from 1200 mg organic Linum usitatissimum Flaxseed Oil

Non-Medical Ingredients: Gelatin, Purified Water, Glycerin, Caramel.

Carri:
more than a year ago
This product has been a game changer. Since hearing about how good Flaxseed Oil was for eye health, both my mother and I started taking it. My mother suffers greatly from dry eyes and other eye problems, but these have cleared up immensely since she started taking this product. I've also noticed a huge difference in my eyes. I would recommend this product to anyone, not just for eyes, but for overall health.
Page
1