Nature's Bounty Leg Health Formula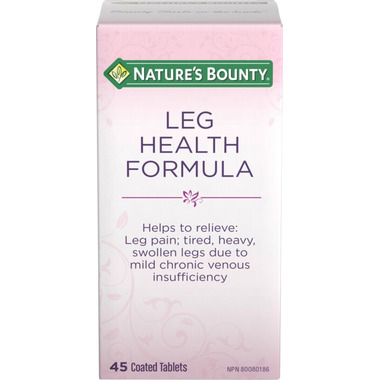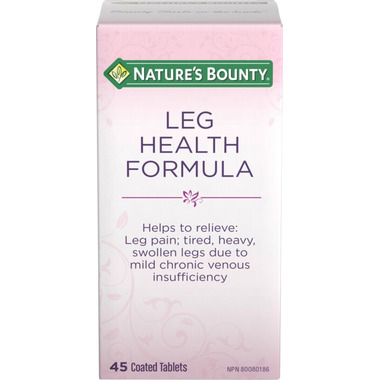 Nature's Bounty Leg Health Formula
Their Leg Health Formula helps to relieve leg pain and tired, heavy swollen legs due to mild chronic venous insufficiency. Your legs will thank you.
Dosage: Adults, take one to two (1-2) tablets once per day. May take 2 to 3 weeks to see beneficial effects. Consult a healthcare practitioner for use beyond 12 weeks.
Active ingredients: Red vine
Caution: Consult a doctor if any of the following symptoms appear: inflammation of the skin, thrombophlebitis or subcutaneous induration (i.e. thickening), severe pain, ulcers, sudden swelling of one or both legs, cardiac or renal insufficiency. If the symptoms do not improve after 2 weeks of treatment, consult a doctor as adema may have alternative causes. Discontinue use and consult a healthcare practitioner if symptoms persist or worsen, or if new symptoms appear. Do not use if you are pregnant or breastfeeding. Hypersensitivity have been known to occur; in which case, discontinue use. Consult a doctor if you experience nausea, gastrointestinal discomfort, headache or any other adverse reactions occur. Keep out of reach of children.