Nature's Path Organic Kamut Puffs Cereal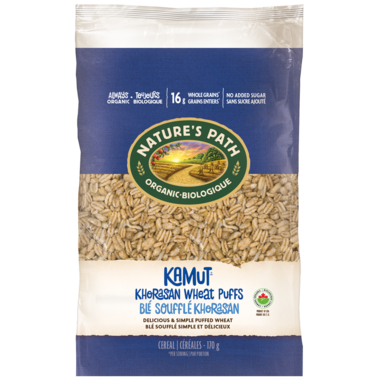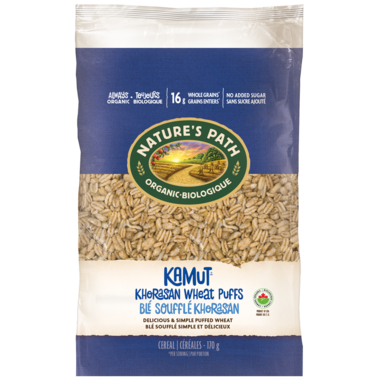 Nature's Path Organic Kamut Puffs Cereal
Nature's Path is sinCEREALy obsessed with creating crunchy organic cereals that don't compromise on taste or ingredients, so your spoonful (or handful!) is not only good for you, but for the planet too!
Containing whole Kamut, also referred to as Khorasan wheat, Kamut is an ancient grain with chewy texture and rich, nutty flavor.

Ingredients: Organic Whole Kamut® Khorasan wheat.