Nature's Plus Animal Parade Liquid Children's Multi-Vitamin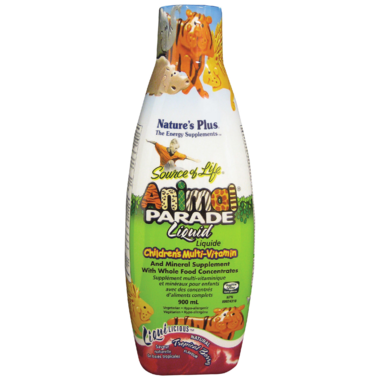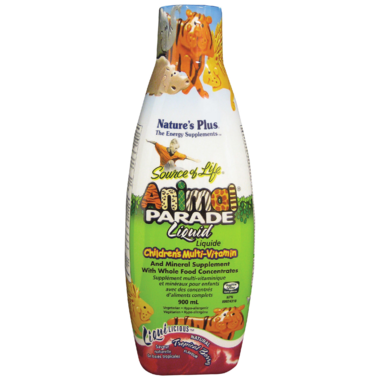 Nature's Plus Animal Parade Liquid Children's Multi-Vitamin
Animal Parade Liquid is a great way to give your kids the nutrition they need and the flavour they crave! Animal Parade Liquid makes a splash with kids because it is bursting with juicy, luscious Tropical Berry flavour! Animal Parade Liquid provides a complete spectrum of essential vitamins, supplying 100% of the Daily Value (DV) for most vitamins, including vitamin C and B vitamins. Animal Parade Liquid provides a broad range of healthful, essential minerals, including iron, calcium, zinc, iodine, copper and manganese. And Animal Parade Liquid provides the wholesome goodness of 11 whole food concentrates! A succulent solution for finicky kids who prefer a Liquilicious treat over tablets or capsules, Animal Parade Liquid makes kids go wild over taking their vitamins!
Features:
Hypo-allergenic
Gluten free
Vegetarian
Directions:
Shake well. As a dietary supplement for childre, take one tablespoon or 1/2 capful (about 15 mL) once daily.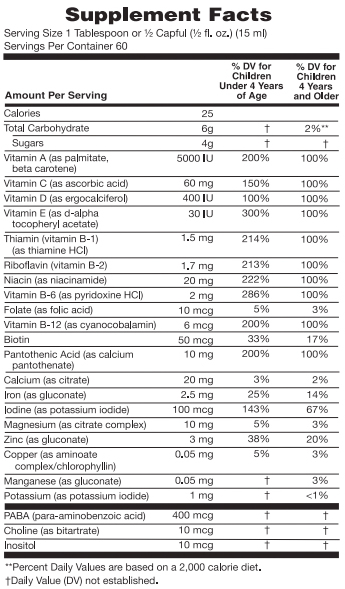 Other Ingredients:
Water, fructose, vegetable glycerin, citric acid, natural flavours, xanthan gum, malic acid, sodium benzoate (preserves freshness), potassium sorbate (preserves freshness), natural colour, pineapple fruit, apple fruit, sunflower oil, lemon bioflavonoids, rose hips (Rosa canina fruit), whole brown rice, broccoli, spinach, mango fruit, carrot, West Indian cherry (Malpighia giabra) and papaya fruit.