Naturvet Aller-911 Skin and Coat Tablets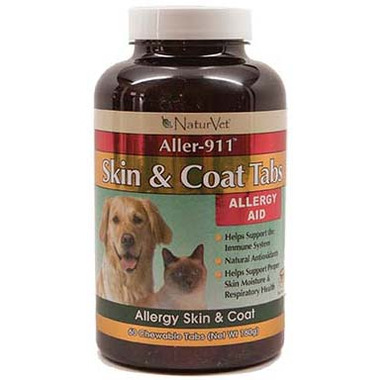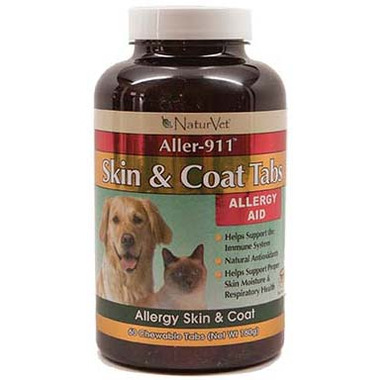 Naturvet Aller-911 Skin and Coat Tablets
Naturvet Aller-911 Skin and Coat Tablets provide a source of natural antioxidants to support a normal immune system and assists in combating environmental pollutants. Utilizing Omega-3, DHA and EPA, proper skin moisture and respiratory health are maintained.

Active Ingredients: Turmeric Root (50 mg), Omega-3 Fatty Acids (from Fish Oil)(35 mg), Grape Seed Extract (25 mg), Quercetin (25 mg), Colostrum (30% lgG)(25mg), Pumpkin Powder (25 mg), Bromelain (25 mg), EPA (Eicosapentaenoic Acid)(21 mg), and DHA (Docosahexaenoic Acid)(14 mg)

Inactive Ingredients: Citric Acid, Dicalcium Phosphate, Magnesium Stearate, Maltodextrins, Microcrystalline Cellulose, Montmorillonite Clay, Natural Flavoring, Rosemary, Silica Aerogel and Stearic Acid.

Always follow the label and instructions on this product!