Naturvet Calming Aid Plus Tabs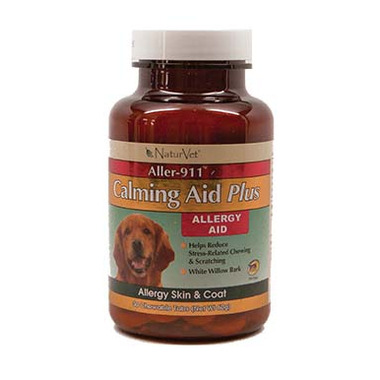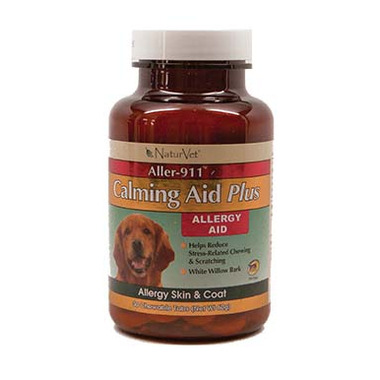 Naturvet Calming Aid Plus Tabs
Naturvet Calming Aid Plus Tabs are recommended to help support your dog when seasonal allergies take control! These tabs support the nervous system in reducing stress, tension, anxiety, and discomfort that is associated with excessive scratching due to seasonal allergies.
Ingredients: White Willow Bark, L-Tryptophan, Ascorbic Acid (Vitamin C), Melatonin, Thiamine Mononitrate, Dicalcium Phosphate, Magnesium Stearate, Malt, Maltodextrins, Microcrystalline Cellulose, Natural Flavoring (Chicken), Silica Aerogel and Stearic Acid.

This product is for use in dogs over the age of 12 weeks only. Do not feed to cats! Always follow the instructions attached to the label of this product!