Naturvet Quiet Moments Calming Aid Plus Melatonin Soft Chews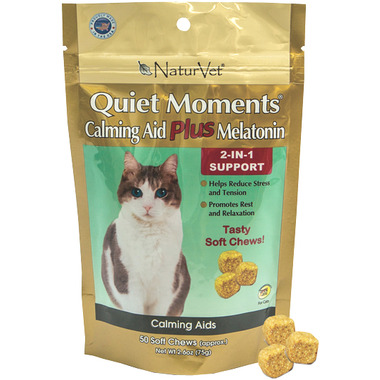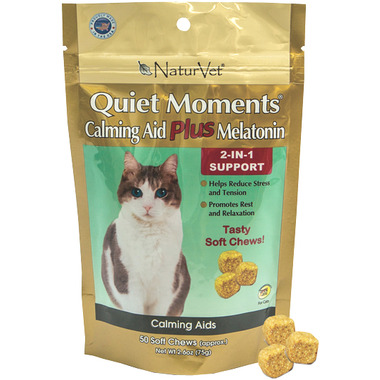 Naturvet Quiet Moments Calming Aid Plus Melatonin Soft Chews
Naturvet Quiet Moments Calming Aid Plus Melatonin Soft Chews are a natural solution to calming your pet. This unique blend of Thiamine and L-Tryptophan will help reduce stress and tension, while ginger supports sensitive stomachs. Allow the melatonin to help promote rest and relaxation and reduce the stress in both you and your feline friend!

Active Ingredients (Per 2 Soft Chews): L-Tryptophan (50 mg), Chamomile (6 mg), Thiamine (6 mg), Ginger (1 mg), and Melatonin (0.01 mg).

Inactive Ingredients: Brewer's Yeast, Cod Liver Oil, Flaxseed Meal, Glycerin, Lecithin, Natural Flavoring, Oat Groats, Rice Flour, Sorbic Acid, Vegetable Oil and Wheat Germ.

Always follow the instructions attached to the label of this product.