Naturvet Stool Ease Stool Softener Soft Chews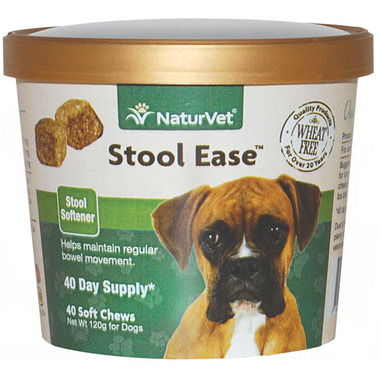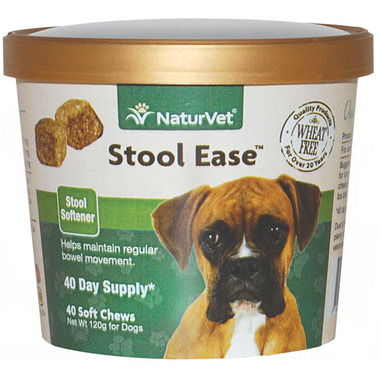 Naturvet Stool Ease Stool Softener Soft Chews
Naturvet Stool Ease Dog Stool Softener Soft Chews are designed to help maintain regularity in dogs over the age of 12 weeks! These soft chews can be taken on regular basis for long term support, or occasionally when needed. Using soluble fiber these soft chews help maintain a healthy digestive tract.

Active Ingredients (Per 2 Soft Chews): Proprietary Blend of Sugar Beet Pulp, Flaxseed, and Psyllium Husk (1000 mg), Pumpkin Powder (58 mg), and Dandelion Root (51 mg).

Inactive Ingredients: Brewers Dried Yeast, Canola Oil, Citric Acid, Deionized Water, Glycerine, Lecithin, Natural Flavoring, Natural Mixed Tocopherols, Potato Starch, Rosemary, Sorbic Acid, Tapioca Starch, and Vegetable Oil.

For use in dogs over the age of 12 weeks only! Always follow the instructions attached to the label of this product!