Neocate Infant Powder Formula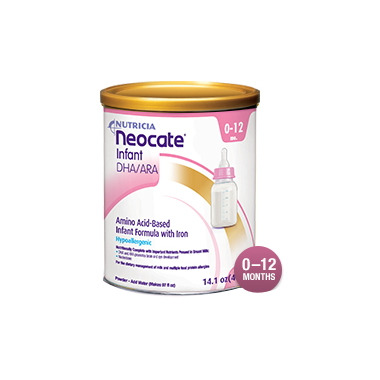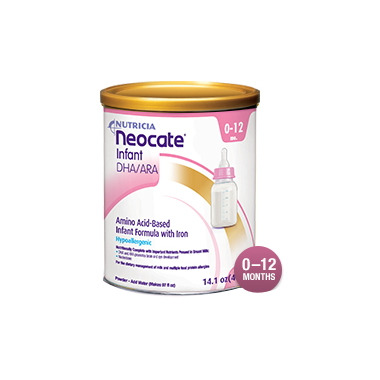 Neocate Infant Powder Formula
This item is a final sale item. Returns cannot be accepted.
Neocate Infant DHA & ARA is an amino acid-based formula with the added benefits of DHA, ARA and nucleotides. This hypoallergenic powder formula is easy to mix, just simply add water.
Features:
Hypoallergenic
Nucleotides, present in human milk
4.8 mg per 100 kcals
DHA at 0.35% fatty acids
DHA and ARA at 1:1 ratio
Over 90 publications and counting support Neocate
Osmolality (at 0.67 kcal/mL):
340 mOsm/kg
Energy distribution:
Protein 11.2%
Carbohydrate 43.1%
Fat (MCT 33% / LCT 67%) 45.7%
Potential Renal Solute Load: 168 mOsm/L
Halal
Displacement 0.7 ml/g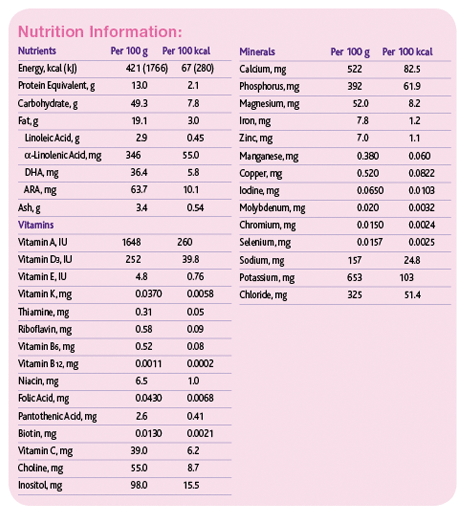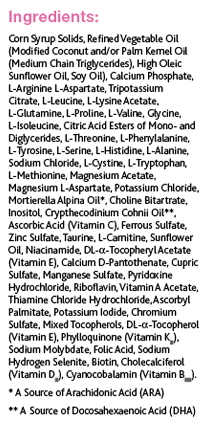 Afua:
a few months ago
Great product! My son began to thrive after staring him on Neocate after being diagnosed with a Milk allergy. It is completely dairy free. My son had no issue with the taste. Shipping is a little here and there as far as processing and shipping timeframes. Overall I've have a good experience.
Page
1